Our lowest prices of the year now though September 30th on:
Tommy Bahama Home
Lexington 
Barclay Butera

Tommy Bahama Outdoor
Home is the most encompassing reflection of your personal style. D'Asign Source is excited to offer the lowest prices of the year on all of our Lexington Home Brands. Explore the remarkable range of styling and attention to detail that can transform your home into an amazing reflection of you. Stop in to see us today to shop a wide variety of indoor and outdoor furniture options. 
Contact Us
---

The Tommy Bahama brand is legendary for its sophisticated interpretation of inspired island living. We believe that experiencing the casual comfort of the islands should be as easy as walking through your own front door.
The Tommy Bahama Home collection of distinctive furnishings evokes a sense of romance and intrigue through the fusion of eclectic design, exotic natural materials and rich finishes. We invite you make life one long weekend with the cool and casual style of Tommy Bahama. 
---
We love the opportunity to showcase the most fashionable designs in home furnishings from Lexington's award-winning product development team. Lexington is known for styling innovation across an amazing range of looks – from classic to contemporary.
We believe in lifestyle presentation, so each collection includes designs for every room, including custom upholstery. Our passion lies in creating an environment in your home that beautifully reflects your personal style. 
---
Lexington's newest lifestyle brand is a remarkable collaboration with renowned design icon Barclay Butera. The initial portfolio is comprised of three distinctively different collections—Malibu, Newport and Brentwood. 
Barclay's signature style is chic, casual and always artfully curated… a fresh take on new Traditional style. His design aesthetic is glamorous yet warm and inviting using a refined layering of color, texture and natural materials. He has an impeccable eye for casegoods design, and is unique in his ability to style upholstered seating with an emphasis on bespoke tailoring and captivating textile correlations. 
---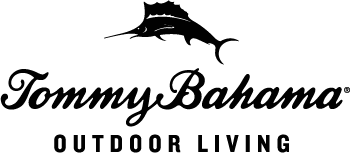 Outdoor living today is a natural extension of your indoor space, with built-in features like outdoor kitchens, fireplaces, bars, video screens and an array of plush seating. Tommy Bahama offers designs across a diverse range of styling to create an environment that is uniquely yours.
Choose from 175 all-weather performance fabrics with the same soft hand, rich colors and vibrant patterns as our indoor upholstery, complete with trims, fringes and designer options. Every item is hand crafted, featuring artisan finishes that will dare you to distinguish outdoor designs from fine indoor furniture.
---
*Fall Home Sale event valid through 9/30/19. Offers cannot be applied to previous purchases; additional exclusions may apply. US orders only.